A lot has happened in April 2017. Taggun is gaining a lot of traction. Early success like this is a true validation of the market demand + razor sharp 🔪 algorithm behind Taggun's OCR receipt scanning engine.
Taggun was featured on BetaList. 63 users signed up and I received a lot more overwhelming positive responses like:
"Your application passed with flying colors on the few I ran through it."

"I tried the demo on your website and was super impressed."

"I used the trial on your website and was impressed with how it worked."

SmartReceipts is now rolling out a beta version to its 100,000 users to provide ability to OCR scan receipts using Taggun's API.
TAGGUN LIMITED is now incorporated as a company in New Zealand. Shizz just got real!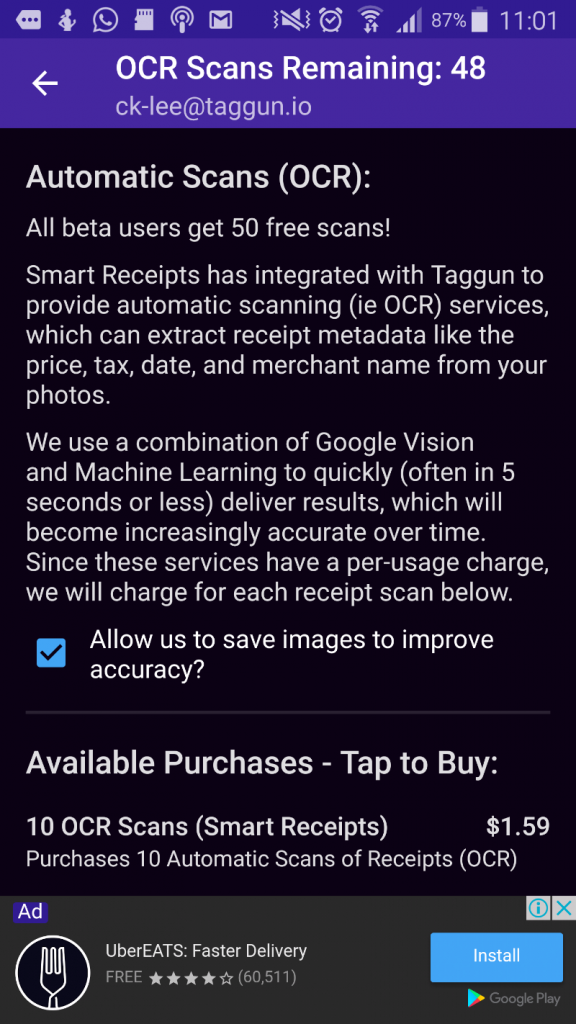 CK Lee
Technical Founder at TAGGUN